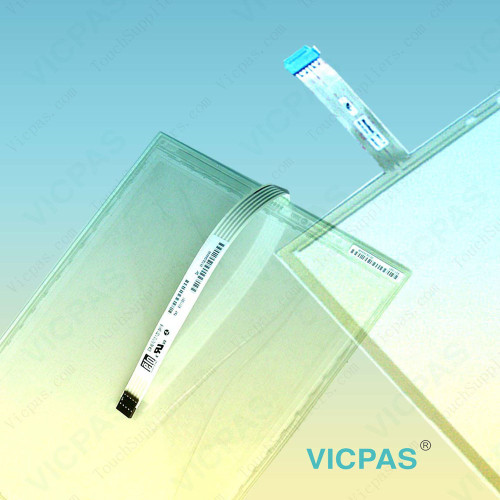 touch screen panel repair replace for Microinnovation XVS
Model

touch screen panel repair replace for 8H15D 05
Item specifics
Touch screen membrane panel for XV-440-12TSB-1-10

Touch digitizer panel screen membrane
Description
Touch digitizer panel screen membrane glass repair replace for 8H15D 05

Tocuh membrane screen glass digitizer panel repair replace for XV-440-10TVB-X-13-1 ,
Touch screen membrane panel glass digitizer repair replace for XV-430-12TSB-1-10
Tocuh panel glass digitizer screen membrane repair replace for XV-440-12TSB-1-10
Touch glass digitizer membrane panel screen repair replace for XV-440-12TVB-1-50
Touch digitizer panel screen membrane glass repair replace for XV-440-12TSB-X-13-1
Guangzhou Vicpas Touch Technology Co.,Ltd
Vicpas Touch using only the best materials and exacting standards of quality assurance, is committed to customer satisfaction in the Highest Quality Material, Large size, High light transmittance, Free of Maintaining, Complete Reliability, Superior Product Durability, Design Flexibility, World-Class Service and Support:

*The ITO film imported from Japan, with long life cycle-more than 1 million touches in one location without failure;
*Drift free, Deviation of Error below 1.5%, suitable for the operation;


* Size

General Size

3.0″ to 23″

Custom Size

1.0″ to 22″

Fit in with

Panel display device

* Performance

Resolution(Interpolation)

4096*4096

Linearity Error

< 1.5%

Response Speed

< 10ms

* Mechanical

Input Method

Finger or gloved hand (rubber, cloth or leather)

Touch Times

More than 1 million touches

Touch Activation Force

20~80g

Surface Durability

Meets pencil hardness 3H (per ASTM D3363)

* Optical

Light Transmission

80%(Meet ASTM D1003)

* Environmental

Temperature

Operating Range: -10° C ~ 60° C

Storage Range: -20° C ~ 70° C

Relative Humidity

Operating Range: 0%~90% RH (no dew falls)

Storage Range: 0% to 95% RH (no dew falls)

Altitude

Up to 3, 000m

* Electrical

Operation Voltage

Typical +DC 5V

Power Supply

USB or RS232

Interface

Full Duplex USB 2.0 (Full Speed) Plug and play compatible

Serial RS-232.

Current

5mA~25mA

Electrostatic Endurance

No abnormal appearance after 10kv, 100Ω , 250PF electrostatic used

Isolation Resistance

> 20MΩ @ DC 25V

Resistance

300Ω < X Axis < 900Ω , 200Ω < Y Axis < 800Ω (Varies with different size)

Agency Approvals

CE, FCC, Rohs

Operation System

Linux/ Dos / Windows ME/95/98 / NT4.0/XP/2000/Mac OS
If have any question or need,please contact us freely by Email
We will try our best to solve for you and make you satisfied.
Welcome to visit our store again! Thank you!