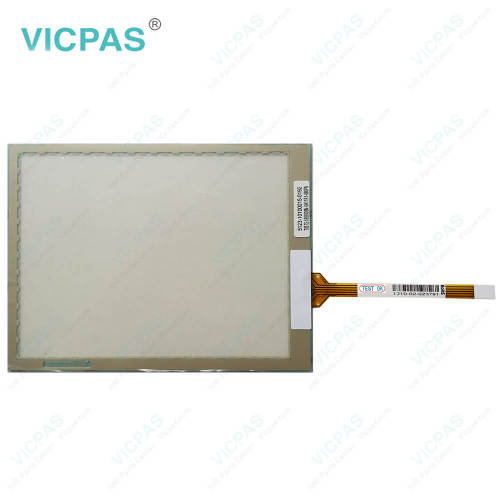 Higgstec T057S-5RB006N-0A11R1-080PN Touch Screen Panel
Model

T057S-5RB006N-0A11R1-080PN
Item specifics
Warranty

365 Days
Shipping

DHL/FedEx/UPS/TNT/EMS/Aramex /DPEX
Touch points

Single-touch
Place of Origin

China
HMI touch glass

touch digitizer glass
HMI panel glass

touch screen monitor
Name

T057S-5RB006N-0A11R1-080PN Touch Screen Panel
Description
Higgstec T057S-5RB006N-0A11R1-080PN Touch Screen Panel

T057S-5RB006N-0A11R1-080PN touch screen
T057S-5RB006N-0A11R1-080PN touch panel
T057S-5RB006N-0A11R1-080PN touch membrane
T057S-5RB006N-0A11R1-080PN touch glass
T057S-5RB006N-0A11R1-080PN touch digitizer
T057S-5RB006N-0A11R1-080PN HMI touch glass
T057S-5RB006N-0A11R1-080PN Touchscreen

5-Wire Resistive Touch Solution
Extremely stable, reliable and immune to electromagnetic interference, resistive touch technology remains popular today for critical applications such as for medical, aerospace and military use. Higgstec specializes in production of 5-Wire Resistive technology because of its superior endurance and reliability. 5-wire resistive screens don't require repeated calibration and can continue to function even when the surface has been scratched or damaged, because both the X and Y axis are detected on the lower (glass) layer, while the upper (film) layer is used as loop conduction only

Higgstec also uses a special high temperature production process for its resistive screens to fuse the silver sensor circuit onto the glass, preventing it from peeling off during extreme temperature or humidity variations, ensuring greater longevity and durability in harsh operating environments

A front cover shield (glass, fiberglass, PMMA or other material) can also be added to the front of the resistive panel for anti-abrasion and chemical resistance protection.




FAQ:
Question: Inspection Methods:
Answer:
Linearity Condition
Step 1: short RT and RL(or short RL and LL).
Step 2: apply voltage DC 5V.
Step 3: short LT and LL (or short RT and LT).
Step 4: apply grounding.
Step 5: draw points along LX and LY at 5.0mm intervals within
pattern area and detect the voltage at SG.
Step 6: measure the voltage differences between RT and LT
(or RT and RL) (Fig 10-1) (Fig 10-2)